There are many pastimes to choose from within reach, as well as shopping, night clubs, cinemas, restaurants, and all the beautiful beaches of Bormes les Mimosas and le Lavandou for your sun bathing!
And don't forget we're in the heart of the Massif des Maures with hiking trails, horse riding trails and mountain bike tracks within easy reach.
Bormes les Mimosas has 22km of preserved coastline, with fine sandy high quality safe beaches alternating with pretty creeks. Beaches with sweet sounding names just invite you to relax and dream : Cabasson, Brégançon, l'Estagnol or le Pellegrin and la Favière offer all the qualities and services to enable you to spend pleasant moments between friends or with your family.
Le Lavandou boasts 12 sandy beaches. The main ones include Plage du Lavandou and Plage de l'Anglade to the south of the port and St Clair to the east – these are the closest to the town centre. Farther to the east are La Fossette, Aiguebelle and Cavaliere, which are interspersed with smaller coves. A little train links the beaches with the town centre.
Bormes-les-Mimosa
8 -19 km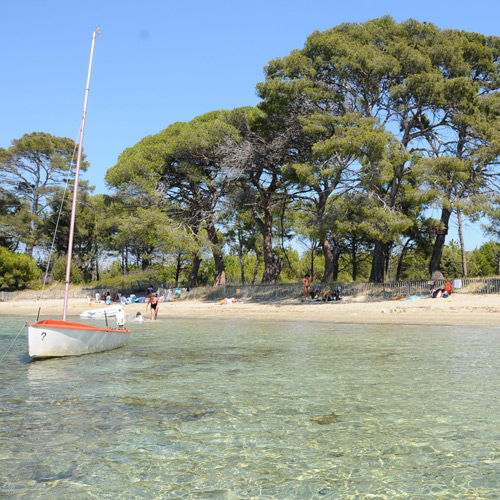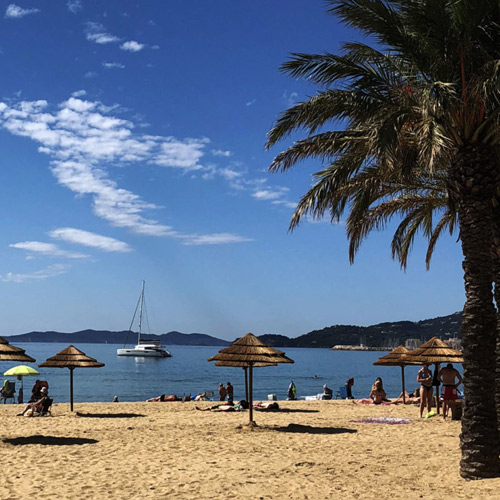 La Londe les Maures
9.0 km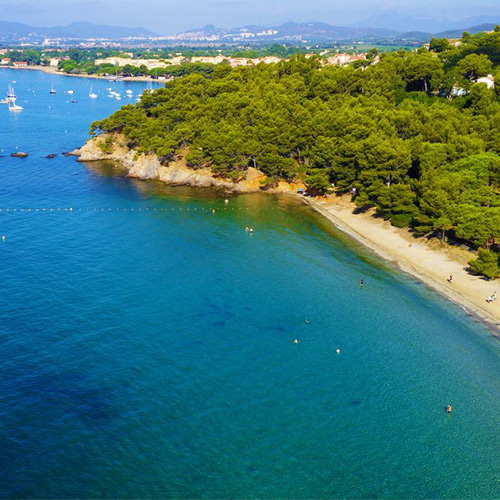 Provence has probably the cheapest markets in France. These markets are usually outdoors, a great place to buy your fresh produce, vegetables, fruits, cheeses, meats and poultry, sausages, spices, candied fruit, nougat and flowers. The markets are fabulous, a free show, good for shopping. You can even enjoy it at night, some night markets are set up in high season.
We keep an up-to-date list at the front desk to help you plan your outings to the market.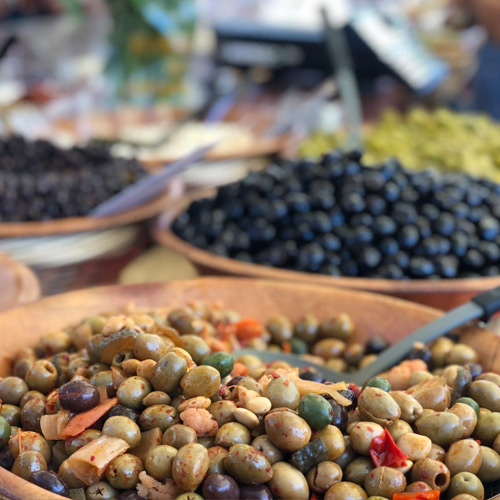 La Londe les Maures
8.8 km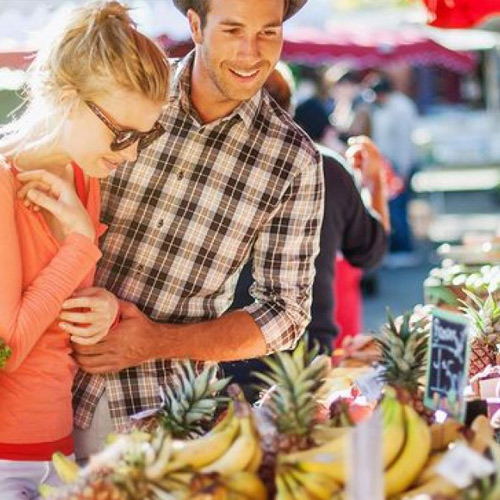 Enjoy all of our family attractions available throughout the region, here is a small list of family outing ideas;
Marine Land: The largest marine park in the world with orca and dolphin shows and a hundred different animal species.
Speed ​​kart: children's leisure park specializing in the rental of karts for adults and children, also has a circuit of minis-motos mini-quads for children.
Magic world: amusement park open only in the evening, shows, rides and several small games to seduce the whole family.
Zoological garden of La Londe: zoological and botanical park with more than 250 species of animals from all over the world.
Accrobranche: "Aoubré nature adventure" Accro-branche that offers in a forest of 30 hectares in the heart of the Var, is a very large adventure park of 130 workshops to have fun in century old cedars.
Fun city: Huge playgrounds for children over 1100m², fully covered, air-conditioned or heated, to spend pleasant family moments between tropical forest and jungle animals.
There are plenty of other activities to practice you will have more details directly at the campsite reception.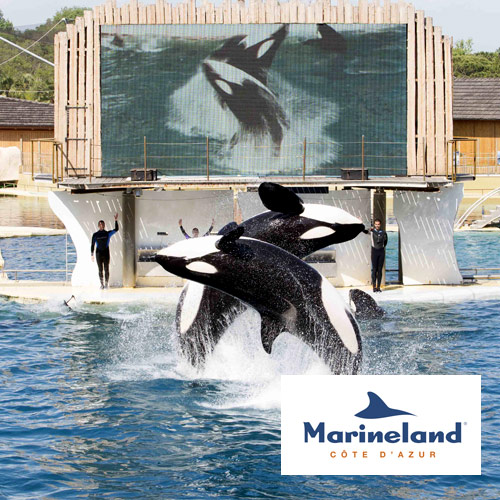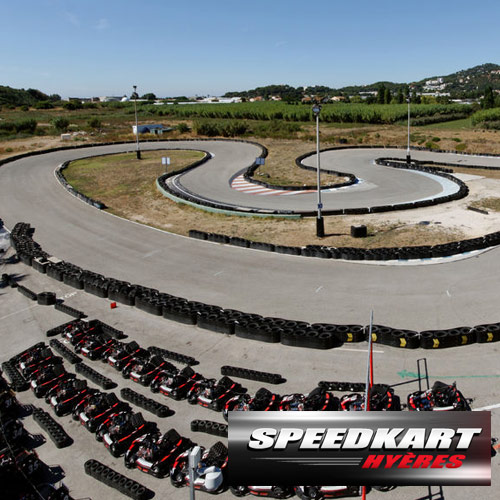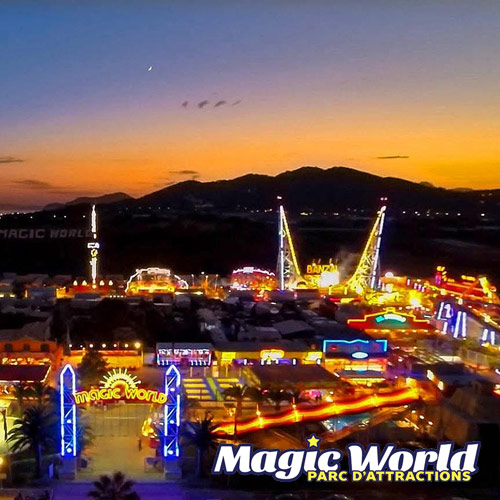 Jardin Zoologique Tropical
6.8 km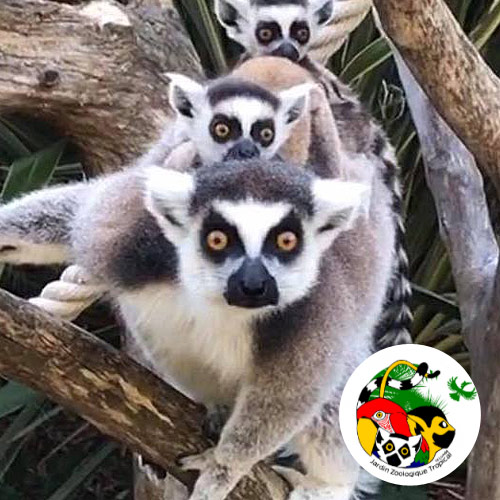 Accrobranche: Aoubré
53km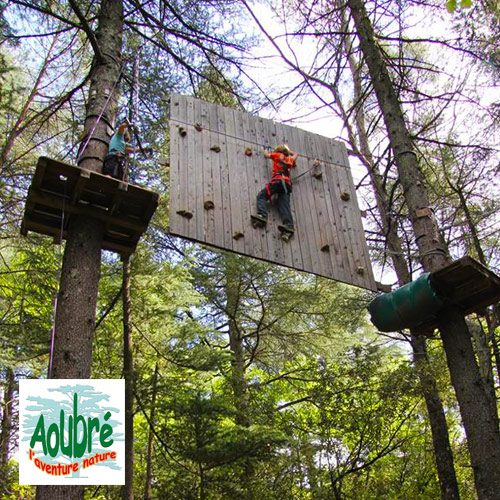 Bormes les Mimosas is considered by scuba-divers as being the capital of scuba-diving in the Mediterranean thanks to its nearness to the National Park of Port-Cros, to its countless groupers and also thanks to the numerous ship-wrecks situated around the world-famous Iles d'Or (Donator, Rubis, Grec, Togo). Beginners and adepts will be charmed by the numerous assets that Bormes les Mimosas offers.